Holiday Haze
a little card from us to you
Happy Holidays from us here at Bad Manners HQ! Consider this our little Christmas card just for you. 2022 has been a wild ride. We released our fourth cookbook, Brave New Meal, at the end of last year and we got to rest for approximately 3 minutes. It was glorious. As soon as New Years rolled around we started production on book 5, Hungry As Hell, which will come out November 2023. We can't wait for y'all to see it. 
So between creating a new book, keeping up with the growing community here at The Broiler Room, and washing billions of dishes, we've been busy as fuck. Matt's computer is starting to sound like an old steamship  when he processes photos. Michelle has developed so many recipes for the paid recipe club and the new cookbook that she's considered sleeping on the floor in the kitchen to save time. Just this week we passed a new milestone here on Substack: we're officially bestsellers.
The Broiler Room now boasts thousands of paid subscribers and we're so goddamn grateful. Thank you to everyone who is able to support us and the work we love doing. Now a short message from each of us: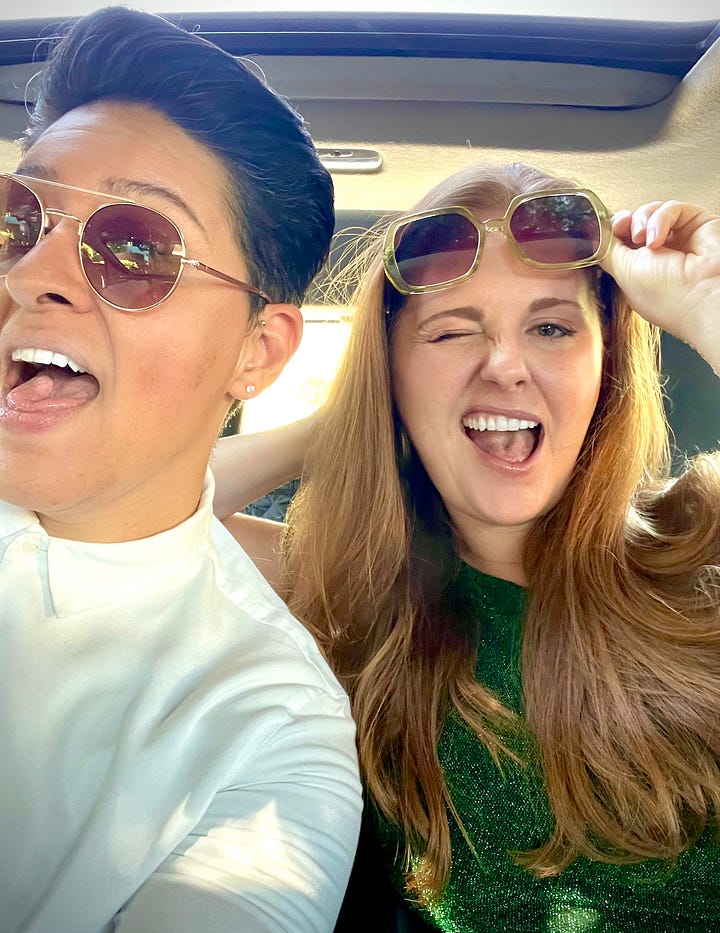 Hey Guys! We've been at this awhile and I'm so grateful to all of you who spend even a moment of your precious time engaging with our silliness. I still can't believe that the food I dream up here and in the books ends up on your tables day after day. Thank you for trusting me with your meals. On a personal note, this year has been a banner one. My girlfriend Kyria and I moved in together and my two cats, Clemmie and Mala, have her dog, Harlow, as their newest pack member. Some things don't change though. I'm still out here falling off of curbs and burning myself baking so it looks like I have tiger stripes on my arms. You can't win them all, right? Now we are planning a wedding and the animals are finally starting to snuggle together, thank the lord. I've got a good feeling about 2023 and hope you guys do too.
-Michelle
Like most of you, my year had some good, some bad, and some rad. I finally moved out of that comically small apt of mine and moved in with my girlfriend Alexis. Now my dog Bosley has plenty of room to run around and play. I'm so fortunate I get to be a photographer, write jokes and somehow it pays my bills. From shitposting on Tumblr to becoming bestselling authors to navigating the bullshit of business, I'm so proud of everything we've created. I'm focused towards the future and our role in shaping what the plates of tomorrow will look like. I'm thankful I'm still here and that you are too. 
-Matt
---
Thanks for joining us here in The Broiler Room all year. We're so fucking lucky to have your support and we know it. Tomorrow the recipe club is getting a fun twist on gingerbread cookies so if you're hungry, sign up tf up!
See y'all next week.
M&M